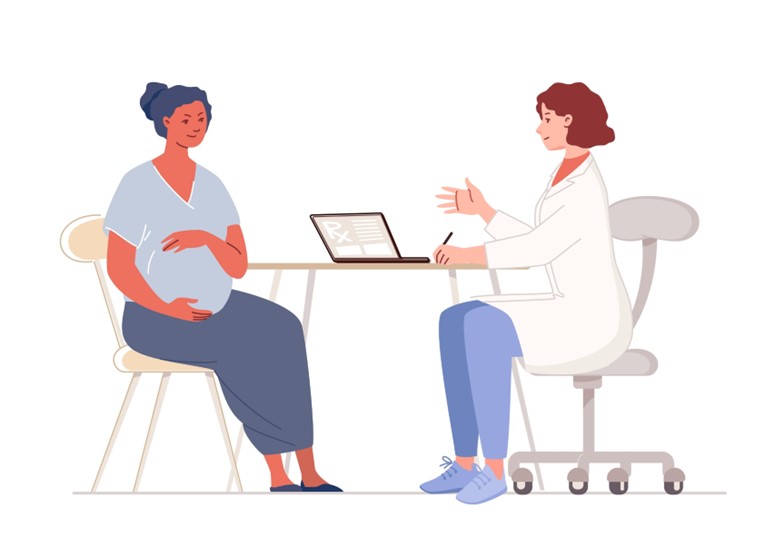 Chemicals used in plastic production and PFAS are widespread in Bay Area pregnant women and are associated with an increased risk of poor pregnancy outcomes including gestational diabetes, pre-eclampsia, and hypertension, according to UCSF researchers.
In a new study published in the July 19, 2023, Environmental Health Perspectives, UCSF researchers with the Program on Reproductive Health and the Environment (PRHE) measured several new chemicals for the first time in pregnant people, including abnormal fatty acids used in industrial applications and in plastics production that have previously only been detected in people with Ryes Disease.
The researchers also measured PFAS chemicals (PFOS and PFHxS) in all study participants maternal samples and in the umbilical cord blood, showing these chemicals cross the placenta.
"While many chemicals used in plastics and other products are assumed to be safe, our study adds to a growing body of evidence showing that many of these chemicals are leading to subtle changes in health outcomes that are cause for concern," said lead author Jessica Trowbridge, PhD, MPH, associate research scientist at PRHE. 
The study builds on previous work by PRHE using the new technology – called "non-targeted method" - which is helping researchers to identify more chemicals, including chemicals that have not previously been found in pregnant people. Of the chemicals identified for the first time in this study:
The first abnormal fatty acid, also a "long-chain fatty acid" - octadecanedioic acid - was found in all study samples; the second, tridecanedioic acid, was found in almost 70% of maternal samples tested.
Researchers also identified several chemicals that are not regularly studied in people but are used in plastics production and for the manufacture of medications and pesticides: the solvent (TEG) and chemical 4-nitrophenol.
"The association between these chemicals and an increased risk of poor pregnancy outcomes including gestational diabetes and life-threatening pre-eclampsia should be a wake-up call on the effects of the proliferation of plastic chemicals and PFAS," said senior author Tracey J. Woodruff, PhD, MPH, professor and director of the UCSF Program on Reproductive Health and the Environment and co-director of the UCSF EaRTH Center. "I hope policymakers and EPA regulators will take a good, hard look at the results of this study and others that show a link between plastic chemicals and PFAS and health harms."
Paper Title: "Extending non-targeted discovery of environmental chemical exposures during pregnancy and their association with pregnancy complications – a cross-sectional study"