How to Better Protect People and Communities from Harmful Chemicals
With chemical production and use on the rise, and evidence that many chemicals in everyday products are linked to health harms including cancer, infertility, and neurodevelopmental conditions, an interdisciplinary group of experts, including EPA veterans, recommend improvements in how science is used in decision-making to prevent harmful chemical exposures.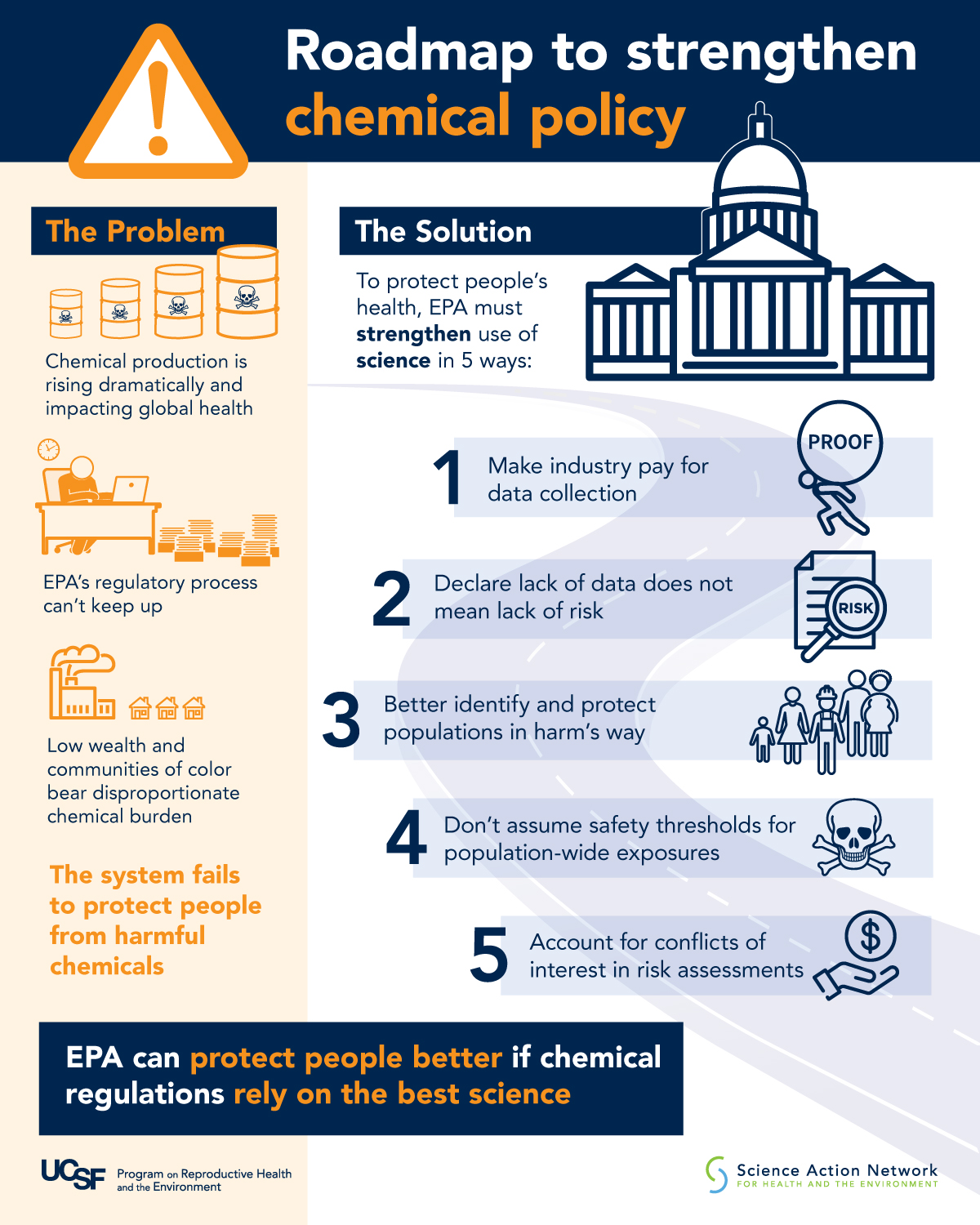 Summary
Recommendations for EPA to Strengthen Science in Decision-Making
Despite advances in science and a greater understanding of chemical health harms, EPA's regulatory approaches to assessing and regulating human health risks of chemical exposures have not significantly changed since the 1970's.
The group of experts, convened by the Science Action Network for Health and the Environment (SANHE), outlined five principles and recommendations to update science in hazard and risk assessment in order to improve chemical regulations and make chemical policy more health-protective.
Scientific Recommendations